Mervue United FC Membership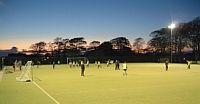 Mervue United is situated on the east of Galway City, opposite the Mervue church. Established in 1960 it has developed into a very impressive sports facility for locals and beyond.The club was restructured 3 years ago with a major extension to the clubhouse and the addition of a full size all weather pitch.
The expense of running the club could not be met without the considerable financial support of our sponsors and the people who support our fundraising activities.
The lotto is an integral aspect of the clubs fundraising. The draw takes place every Sunday night and we ask you sincerely to continue your support. As of December 2005 you may now play the lotto on line on this site.
Thank you for your support of the club and we look forward to working with you on developing our community and club.
---
October 17 2021

Being updated...

October 10 2021

October 3 2021

March 15 2020

March 8 2020

September 19 2017

New App
Download the New App






Is there anyone you know who would be interested in hearing about the Mervue United FC Online Community?

Click here to email your friends and help us to 'Spread the Word' »