Albert Foundry FC Academy Membership
Albert Foundry Academy was established in 2010 with just 3 boy's teams. In 2013 a girls section was formed and now the club has a number of boys and girls teams competing in local leagues and taking part in a number of tournaments.
The Academy was awarded the "Bronze Clubmark in 2016/17 establishing us as a validated junior football club.
Our Chairman ,John Haveron won the IFA's regional volunteer award in 2016 and was nominated for the IFA's National Volunteer Award for his contribution to Junior football.
The commitment from our volunteer coaches is tremendous and the Academy's success is down to their dedication and willingness to learn and attend various training and workshops run by the Governing body, IFA and Belfast City Council.
The academy continues to grow and improve on and off the pitch and we welcome any new players to the club.
Lotto Information
Select 4 numbers frorm 1-28. The same number cannot be selected twice
The draw will take place every Saturday
Entry is £1
Jackpot Starts at £500
Match 4 numbers to Win/Share jackpot.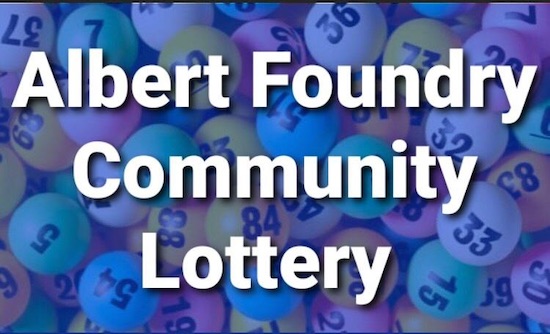 ---
December 4 2023

November 27 2023

November 20 2023

November 13 2023

November 6 2023

January 19 2021

Community Fundraiser
Than you everyone who supports the weekly fundraisier. If you have currently expired why not come on and try again. Any support is appreciated.





September 11 2020

Community Fundraiser
Albert Foundry Community Lottery



September 2 2020

New Academy Registration
Monthly Registration is now open






Is there anyone you know who would be interested in hearing about the Albert Foundry FC Academy Online Community?

Click here to email your friends and help us to 'Spread the Word' »